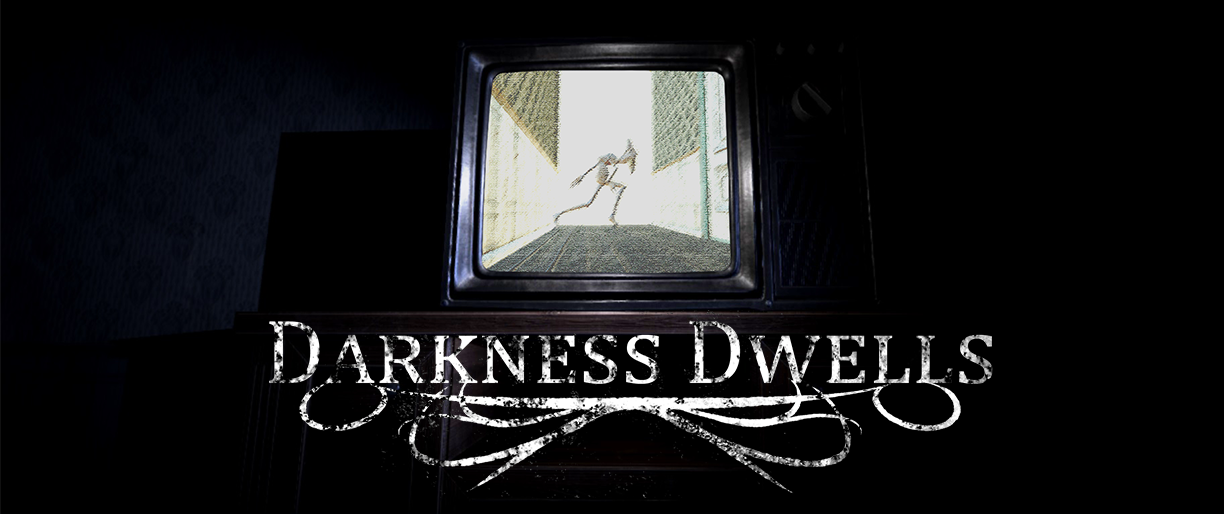 Darkness Dwells
Comments
Log in with itch.io to leave a comment.
This game was pretty good! I kinda felt like there were a few bugs, so let's talk about those first before the praise! Every time I failed or died, the mouse would stop working for some reason and I'd have to minimize/maximize the game to make it work again (running in fullscreen). At one point, the LMB was not grabbing the blankets and pulling them up, ultimately leading to death. Aaaaand the rocking horse monster seemed to pop in multiple instances quite often. Spamming the flashlight fixes that, but I'm not entirely sure if it is inentional. Err, I see you're working on the horse. Awesome!
Now for praise! This game's atmosphere and voice acting was actually well done! In my video, the audio for the voices was pretty choppy. I have NO idea why. Every time I restarted the night, they'd sound fine. It was just choppy the first time. The thunder scared me almost EVERY time it hit. The 'monster' designs and models were awesome. I especially loved 'The Babadook' jumpscare (the closet monster). The mechanics were simple, but still difficult. I love having to deal with uniformity and prioritizing things. I know a lot of people are saying 'ITS LIKE FNAF' - but you do you. It's hard to not do something that FNAF has already done anymore. Thanks for making this!
I just got done playing for a bit. I didn't get too far, but I did have fun with it. The environment is great and the models are spooky. The little rocking horse guy got me too much, but it's all good. He'll probably lure me into a false sense of security and something else will get me later. We'll see. I'll definitely be playing this again. I did find a way to cheese the blanket by simply holding LMB the whole time and only letting off to flash what I needed to flash. Not sure if that's intended or not.
so I played your game and had a lot of fun! I'm not sure if I was running into a bug or not, but at any rate, hope you enjoy!
Hey, Nathan Blake. Yeah there are still a few issues and thanks for the suggestion about mentioning the bug in the description. We are absolutely still adding to this and trying to make it as good as it deserves but time was against us. There will be an update as soon as we can manage it along with a teaser of what may come later. We're really glad you liked it all the same.

Thanks a lot! I really did have fun! I just also like to be as helpful and as honest as possible too :)
Hey, Neco. Yes you absolutely tried and we appreciate that, thanks for playing and showing off our work. You're right, some things aren't meant to do that, we are working on it but are short on time currently. An update will be coming shortly that should have most of this ironed out. Thanks for giving it a shot though.

It is a good concept, and it really reminds me of the first level of Joy of Creation. It definitely requires polish however, but I already seen that you are going to make adjustments. I was also not expecting voice acting as well! Which was a plus on my books. It's going along great over there.
Hey DatMasterHunts. There are some obvious issues at present but release was required. Fix one thing, break a bunch of others, you know how development is. Thanks for playing and we're really happy you like even where it's up to. We'll let you know when it's been updated. We WILL have a good time.

I have to admit I was a bit disappointed to see this was a fnaf style horror game, but you've absolutely nailed the atmosphere! Not entirely sure if I didn't understand the mechanics fully, but it did seem a little buggy as well.
Hey CoalFire, thanks for playing. Yeah, it seems like there were some issues going on that we didn't come up against in development, so they will be looked into soon as the game is still being developed. Updates are coming but we're happy you gave it a shot!

I was able to complete the game I figured out how to deal with him, a good level of difficulty and scares thrown in. It will be a great addition to the collection, 5/5.
YouTuber: Fellowplayer

Thanks for playing, we're all super happy you liked it. Keep an eye out for updates in the future that might make your experience better or worse depending on how you like scares. Ha.